Retirement, like your favorite ski run, looks very different from the top of the hill. You see the slope of the hill, the snow, and the bumps. Somehow, it all just seems bigger than it did on the way up.
If you want to know if you're out over your skis, take our (free) retirement risk assessment. With your Risk Score you'll know whether you're out over your skis and if you need to change your approach.
As you get to the top of the lift that was your earning years, it is more obvious than ever how critical it is to live your dream life in your golden years. You've worked hard for it!
Right Path Investments is your Summit County retirement resource.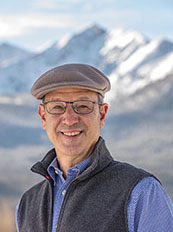 Work one on one with Steve Smith, principal of Right Path Investments. Steve has worked with professionals, families, and business owners to plan successfully for their future for more than two decades.
Free, no obligation, no strings attached. Right Path Investments is a fee-only fiduciary Registered Investment Advisor
Copyright 2018 Right Path Investments – Disclaimer